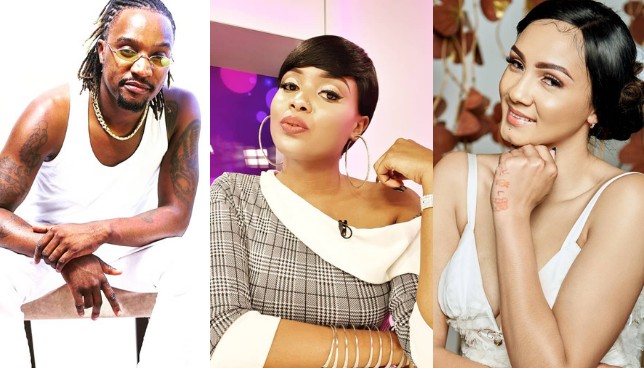 Rapper Kristoff alias Mluhya Wa Busia may have been cheating on his girlfriend, Yvonne as per her allegations. This was triggered by a video in which Kristoff if busted by Yvonne Darcq holding hands with Kush Tracy while leaving a club.
Yvonne who reportedly ditched her former promoter Syddo to be with Kristoff is heard saying that it was not the first time the rapper cheated on her. She however said that it was the last time she allowed him back.
"Whats up people hello hello… so this is the shit you are doing for me Kriss again… so this is the shit you have been doing to me, you cheat on me then you comeback, What the fuck man. Me I dint have drama with you (Kush Tracy) I will just tell you bounce. Excuse me ( Kristoff) where do you think you are going. You are dropping her where, is she you chick. It's been years this is what you have been doing. You know what, have her, have all the chicks you want, I'm out, I'm done with your ass,"Yvonne Darcq is heard saying in the video.
In a recent interview however, the Rainbow hitmaker has denied being in any relationship the the now gospel singer Kush Tracey.
"We are just friends. This thing is very confusing, whatever happened over the weekend hata sielewi, its very confusing and all that happened is all on video," Kristoff stated.
Comments
comments